Interested in Going to Medjugorje?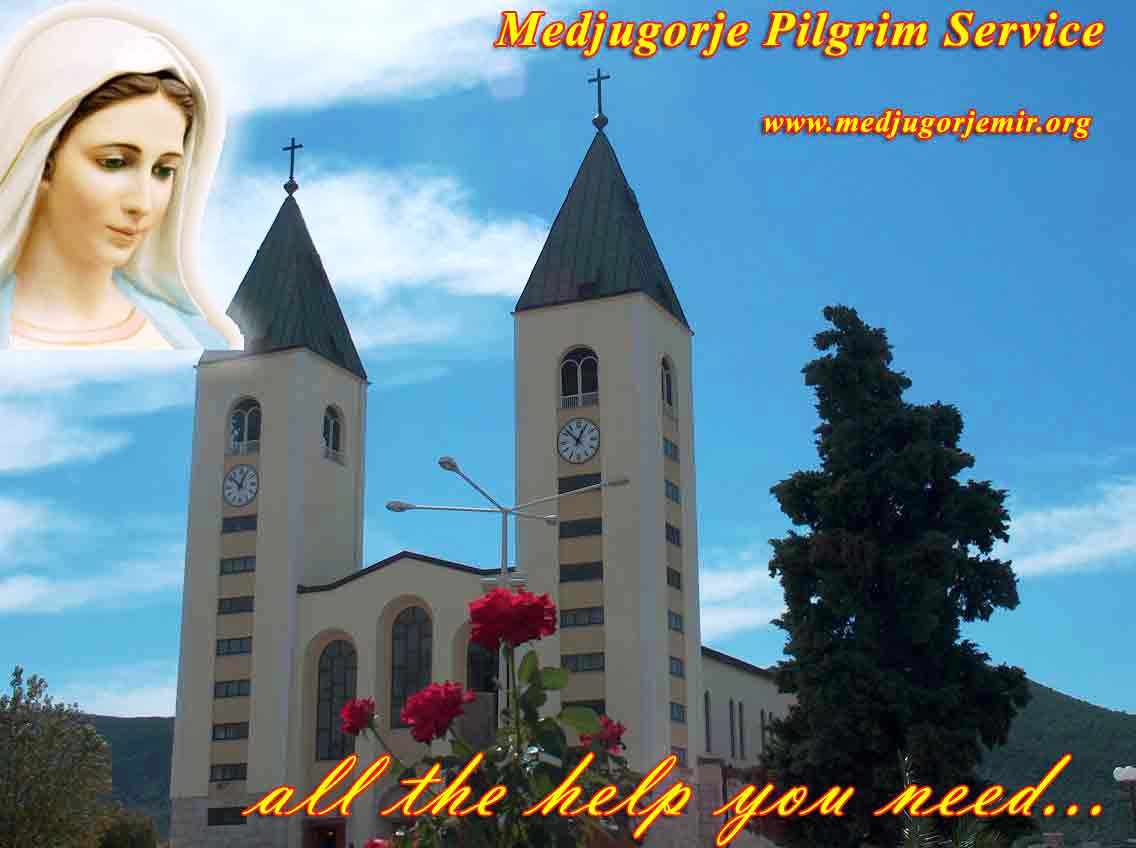 Medjugorje Pilgrim Services offers aassistance to pilgrims that are traveling to Medjugorje and gives information and costs on all aspect of Medjugorje, excluding airfare. This will include everything from passport and visa information to transportation from airports (Split, Sarajevo and Dubrovnik) to Medjugorje and lodging in Medjugorje. The services are available if you are looking to go to Medjugorje on your own, with a friend or in a small or large group. Medjugorje Pilgrims Services will help you arrange every thing you need to make your pilgrimage in Medjugorje go smoothly.
Any questions that you may have concerning:
Medjugorje
Coming to Medjugorje
Planning of Pilgrimage
Guide
Translation Services
Transportation
Visa requirements
Accommodation
Sight seeing
and any other questions you are welcome and we invite you to send us e-mail on info@medjugorjemir.org.
We look forward to assist you.
Medjugorje Pilgrim Services